"McDonough" Surname Obit Extractions

NOTE: If you have ANY "McDonough" obits you'd like added,
please feel free to send them to me for uploading. Be
sure and have your name on the submission so it can
be added as submitter. Thanks much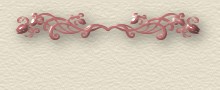 McDONOUGH Patricia Marie
(my mother)
b. 2/27/1927 Saginaw MI
d. 7/19/1992 Bay City MI
preceded by; son, John Noyce; parents, Melvin & Evelyn (Schomaker)
Kilpatrick
survived by; daughter, Sheri (Noyce) Kennedy; son, Dennis (Kathe)
McDonough; daughter-in-law, Connie Noyce; grandson, Michael J.P.
McDonough; sisters, Carole Kilpatrick, Irma Norman & Norma Noyce;
brother, William (Cloye) Kilpatrick; extended family
Squires FH, Bay City MI
burial; Floral Gardens Cemetery, Bay City MI