"JOINER/JOYNER" Surname Obit Extractions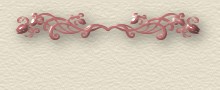 NOTE: If you have ANY "Joiner" obits you'd like added,
please feel free to send them to me for uploading. Be
sure and have your name on the submission so it can
be added as submitter. Thanks much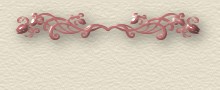 CASTLEBERRY Freda J "Jeanie" (JOINER)
Warner Robins GA
age 55
d. 12/28/1998
member, Central City Chapter #22 O.E.S.
survived by; husband, Pierce Jr; sons, Pierce Castleberry III &
Charles Hobbs; daughters, Jeanie Odom & Andrea Castleberry;
mother, Agnes Joiner; sisters, Grail Cronan, Betty & Jewell
Joiner; brother, Fred; several grandchildren
Macon Memorial Pk FH, Macon GA
burial; Macon Memorial Pk Cemetery, Macon GA

JOYNER Joe T
age 75
b. 7/11/1923 Annona TX
d. 3/20/1999 Annona TX
US Army WWII
preceded by; parents, Fitch & Artie (Beers) Joyner
survived by; sons, David (Kandy) & Derald (Gena; daughter,
Debbie (Billy) Carson; brother, Billy; 4 grandchildren
Clarksville FH, Clarksville TX
source; Paris News, Paris TX

KNIGHT Leona M (JOINER)
Flagler Beach FL
age 90
b. Bunnell FL
d. Jan? 1999 St Augustine FL
O.E.S./D.A.R./Un.Daughters of the Confederacy
survived by; son, Eldon; daughter, Patsy Durrance;
brother, Wallace Joiner; 14 grandchildren; 19
gr-grandchildren; 3 gr-gr-grandchildren
source; Daytona Beach News-Jrnl, Daytona Bch FL

JOYNER Jasper L
age 72
b. Oct 14 1926 Nash Co., NC
d. Jan 9 1999
US Navy
survived by; wife, Betty; sons, Jack (Marsha) &
Mike; daughter, Debbie (James) Rose; grand-
children, Mark, Erin, Jennifer, Caitlin, Bryan,
Mardi & Meghan; step-mother, Marie Joyner;
brothers, Jake, Howard, Nicky & J.D.; sisters,
Lucille, Nellie, Margaret, Judy & Margie; extended family
Normandy Pk Baptist Church
Johnson FH, Rocky Mount NC
burial; Evergreen Mem.Cemetery, Wilson NC
source; Jacksonville Times-Union, Jacksonville FL