"IMHOFF" Surname Obit Extractions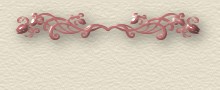 NOTE: If you have ANY "Imhoff" obits you'd like added,
please feel free to send them to me for uploading. Be
sure and have your name on the submission so it can
be added as submitter. Thanks much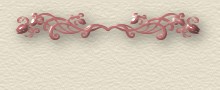 IMHOFF Alysa Raeleen
28 days old
d. 12/10/1997 Marengo IA (sids)
preceded by; gr-grandparents, Raelene Wilcox &
Anton Imhoff
survived by; mother, Missty Imhoff; grandparents,
Thomas & Wanda Imhoff; gr-grandparents, Dorothy
Imhoff & Kenny Wilcox; gr-gr-grandmother, Nellie Taylor
Kloster-Valentine FH
burial; Victor Memorial Cemetery, Victor IA
source; Cedar Rapids Gazette, Cedar Rapids IA

IMHOFF Harold R
NOTICE:
age 93
d. March 1 1998, Corry PA
East White Oak Bible Church, Carlock PA?
Otto-Argo FH, Carlock PA?
burial; North Danvers Cemetery, Danvers IL
source; Pantagraph, IL

BOURGEOIS Melvina M (IMHOFF)
Waltham MA
age 87
b. New Brunswick
d. 2/3/1998
preceded by; parents, Gilbert & Bridgette (Doucet) Imhoff
survived by; husband, Albanie J; sisters, Isabelle Claud &
Evelyn Willett; brothers, Henry & William Imhoff
St Charles Borromeo Chapel, Waltham MA
St Germain & Son FH, Waltham MA
burial; Mt Feake Cemetery, Waltham MA
source; Middlesex News, Framingham MA