"ERPELDING" Surname Obit Extractions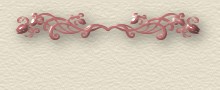 NOTE: If you have ANY "Stephan" obits you'd like added,
please feel free to send them to me for uploading. Be
sure and have your name on the submission so it can
be added as submitter. Thanks much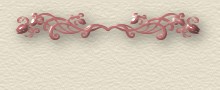 ERPELDING Alverta R
d. June 15 2003
preceded by; husband, William J Sr
survived by; daughter, Dorothy A (Leroy) Link; son, William
J Jr (Joyce); grandchildren, Cathy, Keith, Kenny, Karen, William,
John, Gerald & Mark; 6 gr-grandchildren; extended family
Schrader FH, Ballwin MO
Chapel Oaks FH, Horton KS
St Leo's Catholic Church, Horton KS
burial; Mt Calvary Cemetery, Atchison KS
source; Post Dispatch, St Louis MO

ERPELDING Gerald J "Gip"
Winona MN
age 89
b. 2/18/1910 Rollingstone MN
m. 10/19/1946 Winona MN
d. 10/20/1999
US Army WWII
preceded by; parents, Louis & Mathilda (Neyers); 1 sister;
infant daughter
survived by; wife, Esther (Sandstede); sons, David & Paul;
daughters, Sue Jonsgaard, Dawn (Art) Thurley, Melanie
Mueller & Karla (Randy) Van Rossum; grandchildren, Bobby,
Tonia, Jenny, Nathan, Kendra, Kaylynn & Ryan; 4 gr-grandchildren
St Mary's Catholic Church
Fawcett-Junker FH
burial; Holy Trinity Cemetery, Rollingstone MN
source; Winona Post, Winona MN