"Eldredge/Eldridge Surname Obit Extractions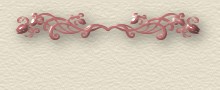 NOTE: If you have ANY "Eldredge/Eldridge" obits you'd like added,
please feel free to send them to me for uploading. Be
sure and have your name on the submission so it can
be added as submitter. Thanks much



ELDREDGE Levi
age 24
b. 5/9/1974 Sacramento CA
d. 3/4/1998 Fair Oaks CA (diabetic complications)
survived by; mother, Kay McKellar; father, Cub Eldredge;
brother, Kip Eldredge; grandparents, Lillian & J.C. Pifer &
Kenneth & Arlene Eldredge; extended family
Russ Monroe FH, Carmichael CA
burial; Fair Oaks Cemetery, Fair Oaks CA
source; Sacramento Bee, Sacramento CA

ELDRIDGE Alice M (McKiernan)
no dates/published 11/16/1997
survived by; husband, George; daughters, Beth (Ronald) Coil & Bella (George)
Ranstead; grandchildren, Beth, Julie & Peter Ranstead, Katie & Jake Coil;
gr-granddaughter, Alyssa Ranstead; sisters, Ann Maher & Margaret Hartnett;
brother, Edward (Mary); extended family
Sacred Heart Church
Hills FH, Palos Hills IL
burial; Holy Sepulchre Cemetery, Worth IL
source; Chicago Trib, Chicago IL

ELDRIDGE Edward Albert
Knoxville TN
age 89
d. Jan 12 1999
US Navy WWII
preceded by; parents, Samuel H & Ila Monday;
5 sisters; 2 brothers
survived by; wife, Edna (Muncy); son, Steven E;
extended family
Rose Mortuary
burial; Woodlawn Cemetery
source; Knoxville News-Sentinel, Knoxville TN

ELDRIDGE Elmer
County Prisoner Dies in Hospital
Carthage MO, May 20 1931
Elmer Eldridge, 42 yrs old, former Carterville
miner, who has been held in the county jail
under a 2-year sentence for the theft of a
quantity of brass from the Frisco railroad,
died at 1:45 o'clock this morning at McCune-
Brooks hospital (Carthage MO), where he
was entered as a patient Monday. Death was
due to kidney trouble and complications.
Authorities are attempting to locate his wife
and sons. His wife lived at Carterville prior
to 3 months ago.
source; Joplin News Herald, Joplin MO

ELDRIDGE Eva May
Heart Fails Girl of 11
Valvular Illness of Organ is Fatal to Eva May
Eldridge – Convey Body to Lebanon
Eva May Eldridge, 11 yrs old, of No. 214 West
First St., died at 4:30 o'clock yesterday
morning of valvular heart disease.
The body was sent to Lebanon, Mo., at 8:15
o'clock last night for interment at that place
source; Jopl.Daily Globe, Joplin MO