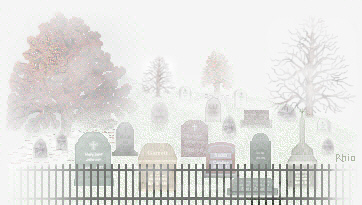 DUNNING CEMETERY

Transcribed in 1971 by Jack & Colleen Belk (both deceased).
Location; Twp 28N Rge 29W Sec 23 – on Loren Henry Farm in the
middle of a plowed field.
Names & Dates (more or less an index) only as this is copyrighted
1972. For those who can't get to this area, here's hoping this'll
help a little. Some of the names have additional info listed, but
not all. If you'd like to check on a particular surname, simply email
me and I'll check on it for you.

COOK, Isaac N – 1831-1868
DUNNING, Albert West – 4/4/1878 – 4/8/1918
Ella – 1866-1917
Gertrude – 1861-1898
Adah Belle – 1880–1907
Robert Lee – 1875-1876
McFARLAND, James – 1810-1897
NICHOLS, James M.L. – 12/15/1843 - ??/??/1867