"Brady" surname obit extractions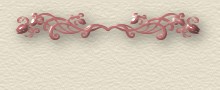 NOTE: If you have ANY "Brady" obits you'd like added,
please feel free to send them to me for uploading. Be
sure and have your name on the submission so it can
be added as submitter. Thanks much



BRADY Allene
age 84
b. Feb 24 1913 Welch OK
m. Oct 19 1935 Independence KS
d. June 24 1997 Miami OK (Bapt.Reg.Hlth.Ctr)
preceded by; husband, Walter Alfred "Bill" (12/8/90)
survived by; daughters, Carolyn "Corky" Allen,
Janice Myers, Linda Edwards & Judy Cooper; 9
grandchildren; 13 gr-grandchildren; 1 gr-gr-grandchild
Paul Thomas FH, Miami OK
burial; Oakhill Cemetery, Chetopa KS
source; Jopl.Globe, Joplin MO
JOHNSON Belvia Olyne (BRADY)
Gallatin TN - posted 4/28/1998
age 78
no dd - svcs 4/22/1998
preceded by; parents, Herman & Ruth Ella (Jones) Brady;
husband, Mack
survived by; sons, J.L. (Janice), Roger Dale (Barbara),
Harold C (Diane) & James (Kathy); daughters, Edith Bonnell
(Raymond L) Strong, Eva Nell (Dan) Williams, Sherry Ann (Fred)
Chandler & Bonnie G (William) Shoulders; sisters, Beatrice Davis
& Irene Reecer
Alexander FH, Gallatin TN
burial; Moss Church of Christ Cemetery
source; Citizen-Statesman, Celina, Clay Co. TN
RICHEY Edith Maranda (BRADY)
age 79
d. 5/19/1998 Chattanooga TN
preceded by; husband, Oscar; daughter, Evelyn Kirkland
survived by; sons, David & Don; daughter, Joyce Buckner;
brothers, Doyle & Junior; sisters, Blanche Schrompshire,
Tommie Jo Holmes & Sara Faye Wilson; 12 grandchildren;
several gr-grandchildren
Turner FH
burial; Harrison Cemetery, Harrison TN
source; Chattanooga Times Free Press, Chattanooga TN
BRADY Hannah Ann
age 57
b. 10/15/1948 Germany
d. 11/12/2005 Austin TX
USAF vet
preceded by; father, Benjamin Kolton
survived by; husband, Theodore T Brady III; daughters, Kristina
Lou Brady & Wendi Nicole (Dennis Charles Jr) Parker; mother,
Maret Kolton; brother, Danny; extended family
Cook-Walden/Forest Oaks FH
burial; Ft Sam Houston Nat'l Cemetery, San Antonio TX
BRADY James V
Evansville IN
age 76
d. Jan 1999 Evansville IN
WWII vet / 86th Div. Black Hawks
preceded by; 1st wife, Amanda L (1988)
survived by; wife, Lee Ann; daughter, JoEllen
Brittain; stepdaughters, Jan & Tammy Happe;
stepson, Mike Happe; grandchildren, Angela
Pawlowski & Jerry Purvis; 12 stepgrand-
children; 2 gr-grandchildren
Alexander FH
burial; Oak Hill Cemetery
source; Evansville Courier, Evansville IN

BRADY John Clennie
Gassaway WV
age 56
d. 4/21/1998 Elyria OH
survived by; mother, Goldie Brady; sisters, Emma F Debout,
Vivian R Martino & Lenore J Duffield; brothers, James J,
David D & Philip O
Sugar Creek Baptist Church, Gassaway WV
Richard M Roach FH, Gassaway WV
burial; Sugar Creek Cemetery, Gassaway WV
source; Charleston Daily Mail, Charleston WV

BRADY Lillia
McLoud OK
age 81
b. 3/28/1918 Atoka OK
d. 6/15/1999 McLoud OK
preceded by; parents, William & Lillie East; husband, Joe
survived by; daughters, JoAnn Franks, Helen (Bill) Crane;
sister, Lucille Foster; grandchildren, Roxie, Denise, Lee,
Janice & Richard; 10 gr-grandchildren
Asa Smith FH, Harrah OK
burial; Murray Cemetery, Binger OK

VICKERS Mabel Emma (BRADY)
age 83
b. 5/17/1914 Butte MT
m. 5/4/1944
d. 4/26/1998 Salt Lake City UT
WAAC US Armed Forces
preceded by; parents, Roy James & Martha Severenna (Lillemo);
husband, DeForest; daughter, Katherine; brother, Mark;
brother-in-law, Amadee Rousseau
survived by; children, John (Wendy) Vickers & Martha Thomas; 4
grandchildren; 1 gr-grandson; sister, Peggy Rousseau
burial; Mountain View Memorial Estates
source; Salt Lake Tribune, Salt Lake City UT

BRADY Margaret (Collins)
d. April 25 1999 Davidsonville MD
preceded by; husband, James E; sibling,
Aeneas Collins
survived by; children, Mary Di Leo, Margaret
Snyder, Joe, Jim & Bill Brady, Imelda Trimble;
brother, William Collins; sister, Mary Sheahan;
13 grandchildren; extended family
Holy Family Catholic Church, Mitchellville MD
source; Washington DC Post, DC

Brady, Mary Ruth
NOTICE:
b. May 7 1933 Stonewall OK
d. August 4 2005
burial; Dallas-Fort Worth Nat'l Cemetery, Dallas TX

McCLOUD Nancy Jean (BRADY)
Inver Grove Hts MN
age 50
survived by; husband, Gary A; son, Jason; sisters, Colleen (Tim)
Rowley & Kathleen (John) Fox; brother, Bruce (Mona); mother,
Cecilia; stepfather, Jerry Brady; father, Robert Leeman
English-Meeker-Kandt FH
private burial
source; St Paul Pioneer Press, St Paul MN

BRADY Racy Lee
Heiskell TN
age 88
no dd - obit posted 6/2/1998
member; Powell Lodge #582 F&A.M.
survived by; wife, Helen D; sons, Clifford (Mollie), Jack (Ruth),
Jim (Sally) Brady & Gary (Betty) Norman; daughters, Wanda
(Demi) Elkins, Wilma (Howard) Hale, Nancy (Bill) Everhart,
Jeanette (Eddie) Lynch, Peggy Liford & Brenda DeFord; several
grand, gr-grand & gr-gr-grandchildren
Mynatt's FH
burial; Woodhaven Memorial Gardens
source; Knoxville News-Sentinel, Knoxville TN

BRADY Veronica
NOTICE:
d. Feb 25 1999
source; Grand Forks Herald, Grand Forks ND

BRADY Virginia Fern (Root) - my husband's aunt
age 83
Forest Pk IL
no dd - obit/4/9/1999
services 4/9/1999
preceded by; husband, Almond Jay; sisters, Gertrude Boyd,
Margaret Scandrett, Jean Coelius; brother, Jack Root
survived by; brother, Robert Root; brother-in-law, Frank
(Barbara) Brady; sister-in-law, Dorlee Bennett; niece,
Michelle (Randy) Lorusso
Zimmerman-Ehringer FH, Forest Pk IL
burial; Forest Home Cemetery, Forest Pk IL
source; Chic.Trib, Chicago IL